So, I need to start this by telling you about my roommate,
Kym
. She's amazing. She's a
photographer
, a cook, she practically keeps our house cleaned single-handed because my brother and I are lazy bitches. She's also one of the best friends a person can have.
She also has some pretty severe asthma. As she is a student who works only part time, sometimes she can't afford her medication. With the merciless wrath of the Ohio River Valley this year, she's been surviving on a rescue inhaler.
So, I'm setting up a fund-raiser for her. There will be auctions, but I'm going to start with a donation button.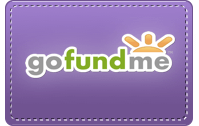 Kym will be offering
pairs of crocheted wrist warmers/fingerless gloves/mitts or scarves. She's flexible! We have a wide variety of yarns which are offered on a first-come, first-serve basis. Next season of Deadliest Catch might feature her hat-making skills!
Next up are the auctions! Bidding is open from now until 7pm EDT on Monday, May 28th.
I will be offering up for auction, some
knitted jewelry
. I use crochet floss, 100% mercerized cotton, a key charm, and two small buttons for closure.
The
amazing
Skyla Dawn Cameron
, (OMG, you guys,
BUY HER BOOKS
), has offered a
critique
for our auction.
The most excellent Vae has offered up the
Worlds of Whedon issue of SFX
.